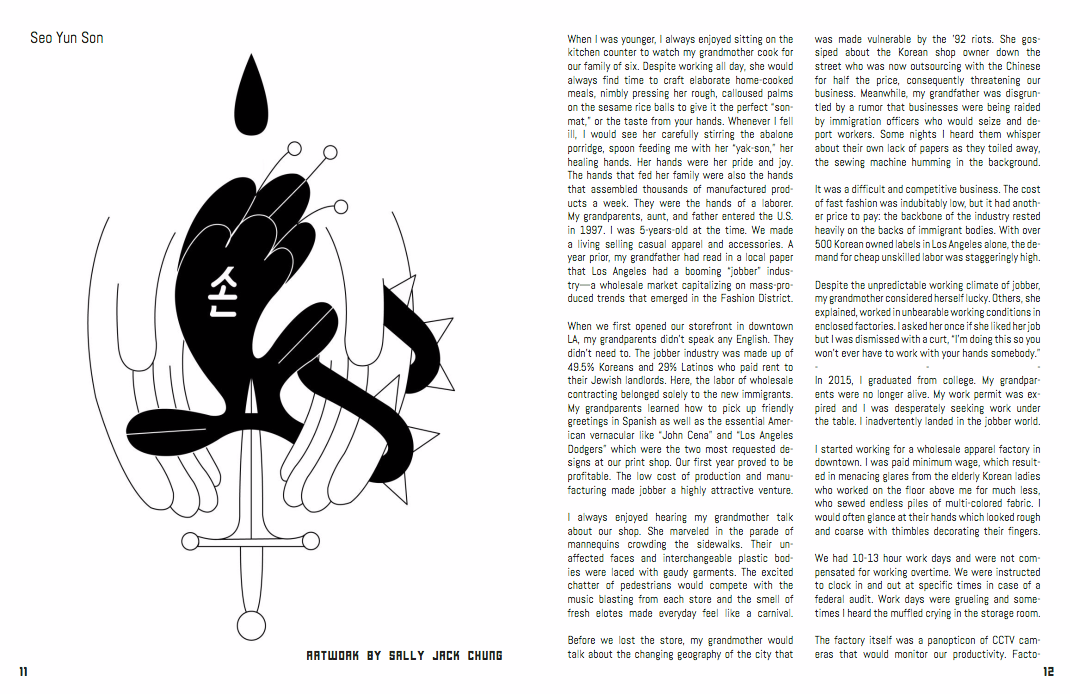 Tour Poster for rock band Run River North
Promotional Poster for activist artist group AMWA (Asian Mamas Working in the Arts)
Book Illustrations
Illustrations done for an upcoming novel by author Jay Nunn.
Don't Be Sorry
Run River North Logo
Common Souls Album Design
CD Design for band Common Souls album "Pyramid Lake"
Poster Design for Downtown, LA's Main Museum
Good Pin Club
An enamel pin designed for non-profit Good Pin Club for their November Charity. All proceeds went towards The Pachamama Alliance.
Promotional Poster for activist artist group AMWA (Asian Mamas Working in the Arts)
The Primaries Design
Promotional Design for band The Primaries
Poster Design for UCLA VAPAE's Culmination Art Event
Heal The Bay - App Designs for the 'Beach Report Card' Program
Us Two
Promotional Poster Design for 'Hot Summer Nights' for The Missouri Symphony Orchestra
Stories Social Logos